Here's how you make a pop art "ink stamp" effect with Photobucket's built-in Photobucket. This takes about a minute to do. Click on "edit" next to any photo in your album on Photobucket to launch our built-in editor (powered by Fotoflexer).
1. Choose Geek tab and choose Smart Scissors.
2. Click around the edge of your image. It's pretty clever about sticking to the edge, so you don't have to be perfectly precise. Complete the cutout by clicking on the bit you started with.
3. Click "create cutout."
4. Choose Effects/Pop art.
That's it! Here are steps below as pics:
Original image:

Choose "smart scissors" under the geek tab:

Select the image with smart scissors:

Click "create cutout":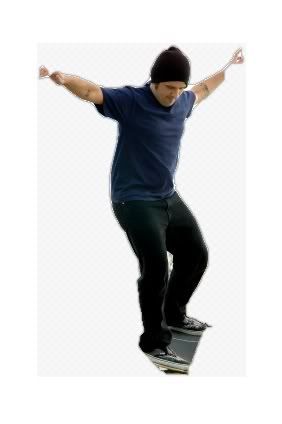 Choose the pop art effect: