For Photobucket girls, aged 14-17 you get an exclusive chance to take a look at some cool content in the new Nike sponsored "remix" on Photobucket.
Click on "Create Remix" in your album. Open the "Nike Pro" folder and check out all the cool videos and pics and meet the Nike Women's Soccer team. (Sorry. Unless you're a girl aged 14-17, you won't see this folder.)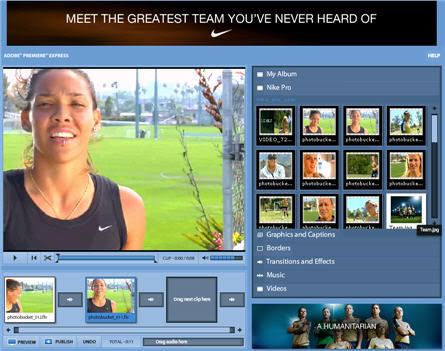 Here's a remix with just a little taste of what's in there:
Check it out! Mix it up with your own power soccer pics and videos.
Send us links to your remixes on pbfeedback@photobucket.com. We'd love to see them!