We have a new update to the Firefox extension for Photobucket that we launched mid January this year.  This new version fixes a few bugs of various types. And it also has a new settings dialog box that lets you select the location for your personal album uploads, and set up group albums as a target for uploads.
To add group albums, you must be on the group album page and then go to Tools menu/Photobucket Uploader/Settings and choose "get from current web page."
To get the extension for the first time, or to upgrade the one you already have, download the extension from here:  http://addons.mozilla.org/firefox/addon/10035. Install and restart Firefox.
The Photobucket Firefox extension lets you automatically upload images from any Web page to Photobucket.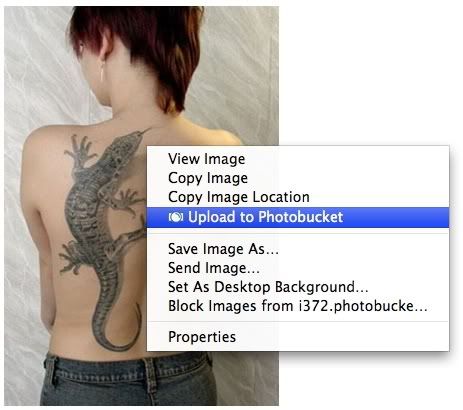 New Photobucket Firefox Extension Settings Menu