Check out the Super Bowl pictures channel on Find Stuff.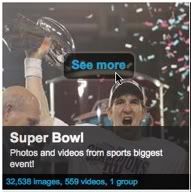 Join and participate in our Super Bowl Group Album on Photobucket. As pictures are uploaded, they'll appear in this slideshow.
Whether you're rooting for Ben Roethlisberger, Willie Parker and the
Pittsburgh Steelers or Kurt Warner, Larry Fitzgerald and the Arizona
Cardinals, add your super bowl photos here!