Starting today, Photobucket's Pro users get to test drive our new Bulk Media Uploader. This beta preview lets you browse through folders on your computer, select up to 100 images, and then upload them all at once.
For Pro users: click on this image in your album to try it out: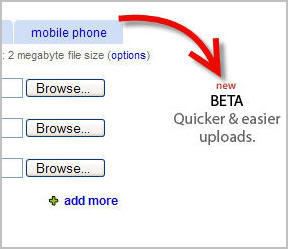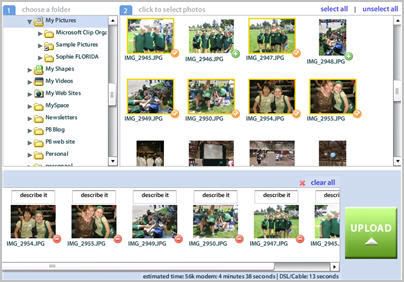 You'll only be able to see this option if you're a Photobucket Pro user. Using this feature is optional. If you're a Pro user and you want to try it out, you may need to upgrade the Java software in your browser. Just click on the Install Plugin button and follow the instructions. They should be pretty self-explanatory. But if you get confused or have a question, please visit our forums and we'll help.
We'd love to hear what you think. Complete this survey (it'll take just one minute or less) and/or email us your thoughts to pbfeedback@photobucket.com.
This is a beta preview, so all the kinks haven't been worked out. Which is why the feature only is only out to a limited audience. Once we've ironed out all the wrinkles, this Bulk Uploader will be available to all our users. But for now, just Pro users are test driving it.