New My Bucket Plan: Protect more of your memories for less!

By
Karen Burchell
·
2 minute read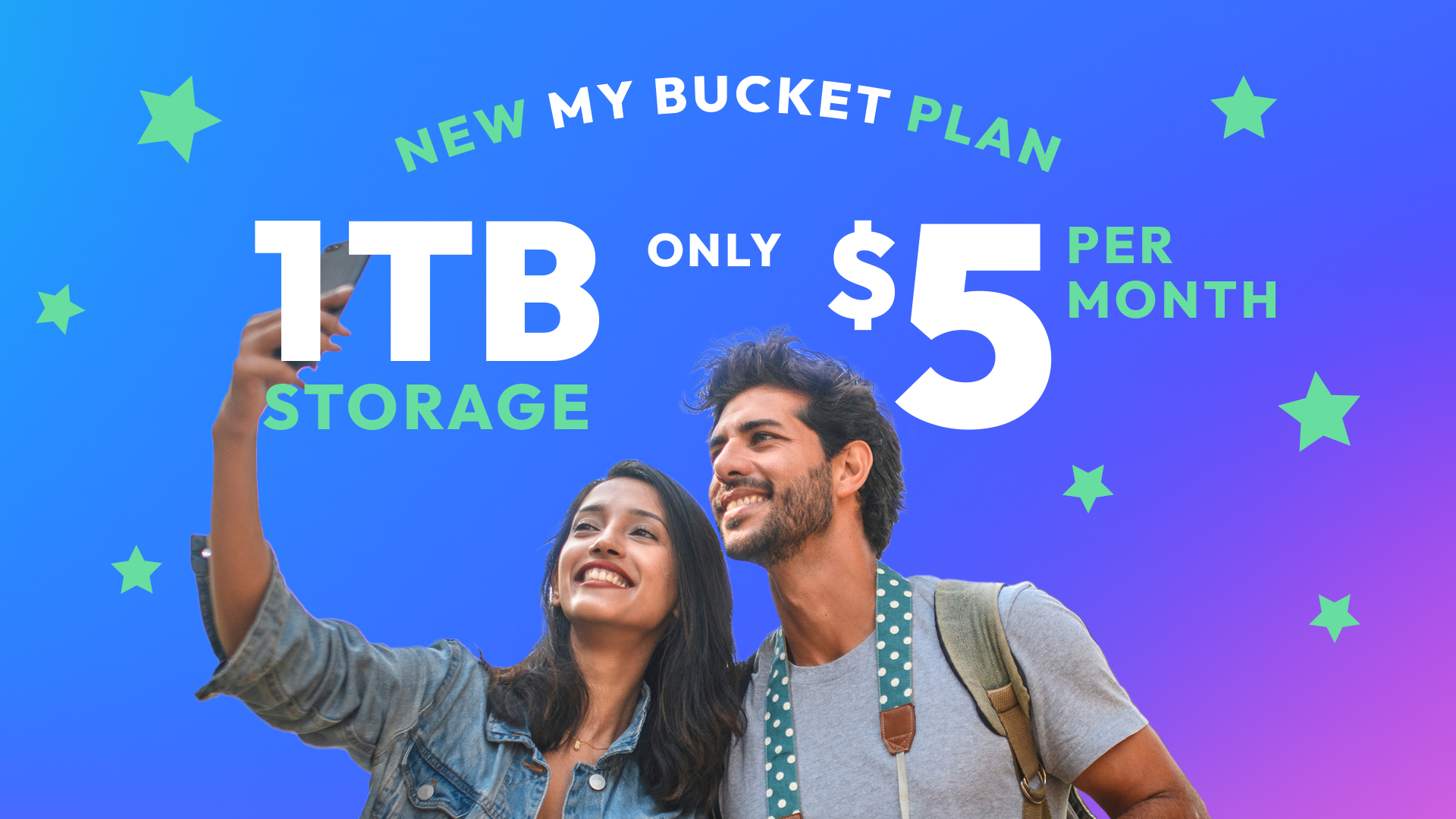 In the digital age, the importance of preserving our memories has never been greater. With the advent of smartphones and high-resolution cameras, we are capturing more photos and videos than ever before. However, with limited storage capacities on our devices, we often find ourselves grappling with the dilemma of where to store our valuable visual assets securely. Photobucket, a leading name in the photo and video cloud storage industry, has recently introduced its new "My Bucket Plan." In this blog post, we will explore the features and advantages of Photobucket's new offering and explain why it should be your go-to choice for preserving your memories.
Ample Storage Space

One of the primary reasons why you should consider using Photobucket for your photo and video cloud storage needs is its generous storage space. The new

My Bucket Plan

offers a substantial amount of cloud storage, allowing you to store up to one terabyte of high-resolution photos and videos without worrying about running out of space. That's up to 500,000 photos! (based on 2 MB per image). Unlike many other cloud storage services that provide limited space, Photobucket's My Bucket Plan ensures that you can continue capturing memories without the hassle of constantly managing storage.


Seamless Organization and Accessibility

Navigating through a cluttered storage system can be frustrating, making it difficult to find specific photos or videos when you need them. Photobucket offers a seamless organizational structure, enabling you to sort your media into customizable folders and

albums

effortlessly. This feature not only helps you find what you need promptly but also allows you to relive your cherished moments with ease.



Automatic Backup and Sync

Losing priceless memories due to device failures or accidental deletions can be devastating. With Photobucket, you can bid farewell to such worries. The

Auto Backup

feature ensures that your photos and videos are continuously backed up to the cloud as soon as you capture them. This not only protects your files from potential data loss but also makes it easy to switch devices without any hassle.

Guaranteed Compression-Free Storage

Photobucket's guaranteed compression-free storage sets it apart as a leading platform for preserving the visual stories of countless individuals and businesses alike. With its unwavering commitment to maintaining the original quality of uploaded images, Photobucket ensures that every cherished memory and professional masterpiece is kept intact, free from any loss in resolution or visual fidelity over time.


Cross-Platform Compatibility

In today's fast-paced world, we often switch between different devices and operating systems. Photobucket offers excellent cross-platform compatibility, ensuring that you can access your media files seamlessly from your smartphone, tablet, or computer, regardless of whether you're using iOS, Android, Windows, or macOS.


Secure and Private Storage

Preserving your memories is not only about ample space but also about ensuring that your photos and videos are safe and secure. Photobucket takes data security seriously, employing state-of-the-art encryption and multi-layered security measures to protect your valuable media from unauthorized access. With Photobucket, you can rest assured that your cherished memories remain private and accessible only to you.


Photobucket's new My Bucket Plan is a game-changer in the realm of photo and video cloud storage. With its generous one terabyte storage space, robust security, compression-free guarantee, and seamless organization, it's a top-tier choice for individuals and professionals alike. Preserving your cherished memories has never been easier or more secure, making Photobucket the ideal companion for safeguarding your visual legacy. Whether you're a photography enthusiast or a casual smartphone snapper, Photobucket's My Bucket Plan is the ultimate solution for all your photo and video storage needs. Switch to Photobucket and start protecting more of your memories for less!